How Infectious Diseases Can be Treated via Telemedicine
---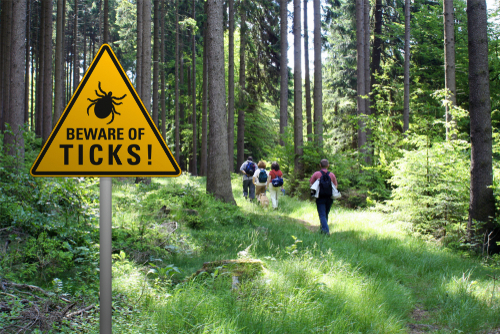 Occurrences of infectious disease are on the rise in the US, but not all hospitals and clinics employ infectious disease specialists as part of their full time staff. Especially in rural and underserved areas, patients are not getting the diagnosis and treatment they need for infectious diseases. Telemedicine services like Online Doctor Visit are stepping in to provide patients with the personalized care they need. Our online telemedicine services allow our patients access to the experts and specialists they need from the comfort and convenience of home. By using telemedicine for infectious diseases, we are able to provide all of our patients with convenient, affordable, and reliable medical care.
Telemedicine is increasingly used to connect specialists with patients in need of specialized care. By providing rapid access to clinicians and multiple technological channels for connecting with patients, telemedicine allows doctors to focus more on patient experience. Our trusted network of infectious disease specialists are able to take their time discussing individual patient symptoms and concerns in order to come up with a personalized treatment plan. Our doctors are there when you need them, any hour of the day and any day of the year. Whether over the phone, via e-mail, or on video chat, our doctors are able to provide accurate and safe infectious disease treatments at your convenience.
Using telemedicine to treat infectious diseases saves our patients time and money. Treating infectious diseases can require multiple visits and consultations with doctors. Many hospitals, especially in rural areas, do not have access to antibiotic stewardship programs or the expertise of infectious disease specialists. Oftentimes, smaller hospitals and clinics are overwhelmed with patients and are forced to send patients to other hospitals or specialists. Our services provide a virtual one-on-one consultation between patient and doctor without having to move patients around to different facilities.
With Online Doctor Visit, every meeting with a physician can be done from the comfort of home. Our services save patients time and money otherwise spent traveling long distances to infectious disease specialists. Being able to provide our patients personalized care from the convenience of their own home also means our specialists are able to reach many more patients all over the world. Instead of having to search for an infectious disease specialist or waste time in the waiting room, our patients have access to our infectious disease specialists anywhere at any time.
Infectious disease medicine brings its own unique challenges. Our clinicians and specialists know what symptoms to look for and what questions to ask to get the right diagnosis. They can provide expert advice on antibiotic resistant infectious diseases that may fly under the radar of a general practitioner so our patients can trust they are getting the right treatment. Getting the diagnosis right the first time saves our patients money on expensive prescriptions and over-the-counter medicines.
With Online Doctor Visit, patient experience is our top priority. We recognize the increasing need for convenient and affordable medical care. Our proven service plan helps our patients connect with providers to obtain diagnosis and treatment while lowering the overall cost of receiving medical care.