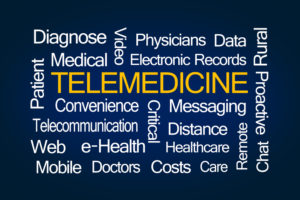 You're on your way to simplified health care access with Online Doctor Visit. With access to the internet and a working computer, tablet or smartphone, you can bypass the aggravating waiting room (which is usually fraught with germs) and skip stressful traffic - because we bring the doctor's office to you!
Online Doctor Visit allows you the convenience of a doctor's visit in the comfort of your own home, 24/7. Members can consult with physicians from anywhere in the world – so, although it's no fun, even getting sick while you're on vacation is no longer the hassle it used to be.
To become an Online Doctor Visit telehealth member:
Create an account. Signing up with us is not time intensive; in fact, you'll be ready to consult with a medical professional in a matter of minutes. All of your personal information will be securely saved so that any visits in the future will take up even less of your valuable time. You must be 18+ years of age to become a member. Children under the age of 18 can have a parent or guardian create an account for them.
Select a physician. As soon as you create your account, you will have access to all of the available medical providers who are licensed in your state. You can read doctors' qualifications, specialty areas and patient reviews to help you select the right doctor for your needs.
Begin your medical visit. Upon selecting a provider, you will then be connected with them for a video chat, phone call, or email. Your physician will discuss your symptoms with you as well as physically examine you via video or shared photos. A high speed internet is recommended so that our providers can formulate the most effective treatment plan possible.
Follow your treatment plan. After you visit with your selected provider, you will receive a treatment plan that may involve over-the-counter medications and/or prescriptions. Your Online Doctor Visit provider will call your prescription in to your local pharmacy, where you will pick it up.
More insurance companies are covering telehealth consultations, so be sure to check with your insurance provider about their potential coverage of all or part of your Online Doctor Visit membership.
Remember that your telehealth visit is not intended to replace your ongoing relationship with your general practitioner; you should continue to visit your primary care doctor for yearly physical check-ups.