Telemedicine for ALS or Motor Neuron Disease Treatment: A Better Option for Improving Quality of Life
---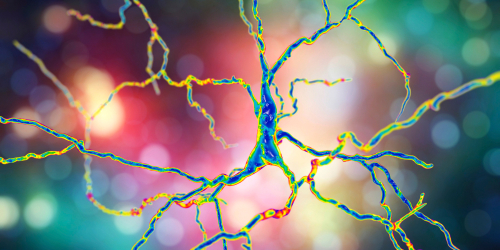 When dealing with the daunting diagnosis of any debilitating, life-limiting illness like ALS or motor neuron disease, comfort and convenience are of paramount importance for patients and their caregivers. While motor neuron diseases require close monitoring and a good working relationship between patient and physician, frequent office visits can become tedious tasks for patients and their caregivers as the patient's mobility becomes increasingly impaired.
The obligation of attending regular office visits in person creates undue physical and emotional stress for the patient. It also exposes at-risk patients to potentially harmful communicable diseases that can be transmitted in waiting rooms. However, there are now viable alternatives to in-person office visits. The field of telemedicine is revolutionizing medical care for patients with a wide variety of neurological and neuromuscular conditions that impair mobility. Patients suffering from diseases like multiple sclerosis, multiple system atrophy and primary lateral sclerosis have all benefited from having the option of telemedicine visits at their disposal. Patients with compromised immune systems are also well-served by telemedicine appointments.
Telemedicine technology augments patient care
Thanks to the modern technology of the 21st century, communication between doctor and patient has become easier than ever before. In addition to email and telephone correspondence, the practice of telemedicine enables doctor and patient to take their communication to the next level by connecting via secure video and audio messaging technologies. This option often serves as a sufficient substitute for in-person appointments, since the doctor is able to see and hear the patient live in real time. Telemedicine is an ideal option to help address new symptoms that may arise between regularly scheduled in-person visits, and to assist with the ongoing management of any chronic illness—especially illnesses that impair mobility or the immune system.
Protecting vulnerable patient populations from the risk of contracting communicable diseases
One very practical and important purpose of telemedicine is to serve patients who suffer from severely impaired immune systems or other conditions where catching a cold or a flu virus could trigger a serious exacerbation of their illness. Patients who have cystic fibrosis, primary immune deficiency disease and steroid immunosuppression need to protect themselves from the threat of germs as much as possible, yet they also require frequent and ongoing care to manage their chronic conditions. Unfortunately, most doctor's offices are hotbeds for harmful viruses and bacteria, and these patients are better protected when they can spend as much time away from medical offices as possible. Enter telemedicine.
Comfort and convenience for patients and caregivers
It is important that doctors remain sensitive to the needs of their patients—especially patients who are struggling with the impact of serious terminal illnesses like ALS. Telemedicine appointments are a valuable way to save patients from the time, hassle, expense, stress and physical burden of traveling to in-person appointments. While certain tests and appointments still require in-person administration, telemedicine can be used to help enhance patient care and address minor or routine symptoms that arise between appointments.
Caregivers also benefit from telemedicine, as they can still attend appointments with the patient virtually, and the patient has the option to have multiple family members present at their telemedicine appointment from the comfort of home. The field of telemedicine has created a mutually beneficial, effective way for doctors to help manage the care of their patients while also respecting their time and physical limitations.